Our Resort in Portugal
Enjoy a luxury All-Inclusive Europe holiday with no hassle whatsoever when you travel with Club Med. The climate in Portugal holiday destinations can vary hugely depending on when you choose to take your European break. Portugal is characterised by warm weather in summer with a wet season in winter. This Mediterranean climate benefits from refreshing sea breezes in the humid months, when temperatures can reach as high as 40°C. You can experience bouts of this warm weather even during September and October in most areas of Portugal.
Portugal Highlights
With golden beaches, red-roofed cities and rolling vineyards, Portugal is a Mediterranean delight.
• Tour the countryside and enjoy wine and chorizo tasting
• Water sports from surfing to sailing to canyoning
• Scenic golf courses
• Dolphin watching and wildlife sanctuaries for nature lovers
• Great for Mediterranean-style city breaks
• Perfect for beach holidays
Year-round sunshine and refreshing sea breezes
Portugal is the perfect destination for family holidays with a mix of Mediterranean inspiration and beachside fun. Wander through rural orange groves, get lost in winding cobblestone streets, explore medieval ruins or simply soak up the sun on golden sands on your all-inclusive holiday.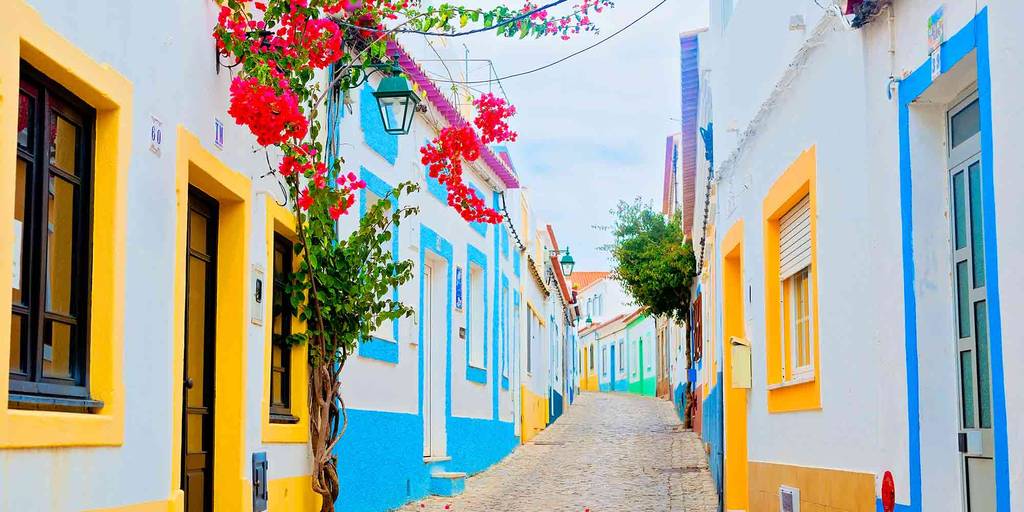 Inspiring views and charming cities
As Europe's oldest country, Portugal has an astounding collection of historic monuments, castles and ruins just waiting to be explored. In the North, Porto rises in tiers on the green hillsides, begging to be explored. In the south, the Algarve seduces visitors with its dramatic coastlines, family-friendly beach resorts and scenic golf courses.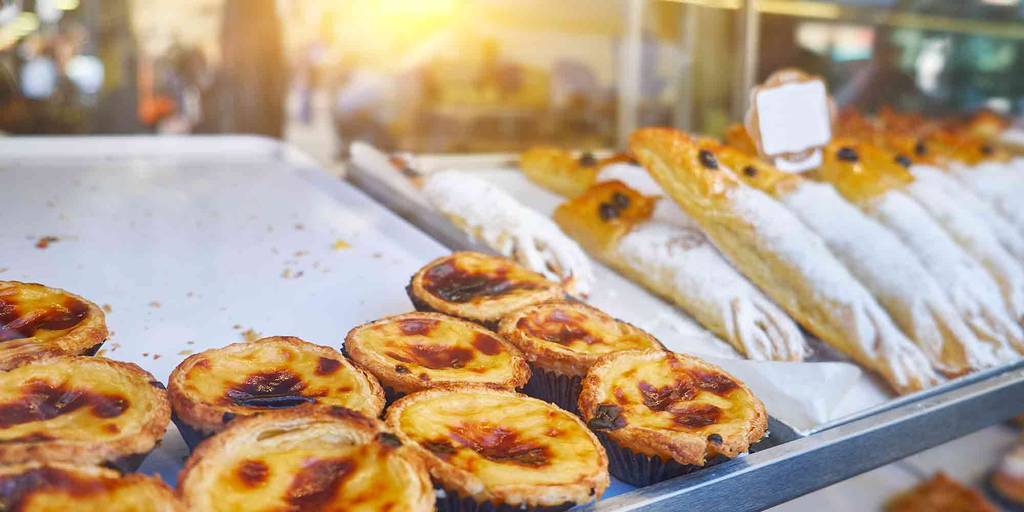 Fado music, good food and port wine
Portuguese musical culture is dominated by Fado, an urban folk tradition you'll hear echoing in streets and bars from Porto to Faro. Portuguese cuisine is full of fresh seafood, aromatic seasonings and delicious pastries. Savour a hearty plate of bacalhau a bras or a sweet little pasteis de nata followed by a glass of port wine or a light, dry vinho verde.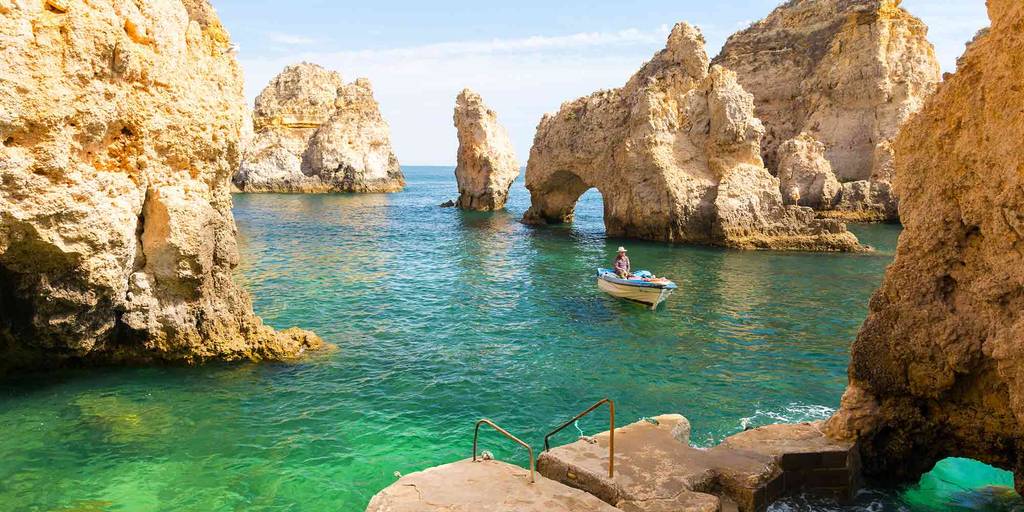 • Flying Time: 15 hours
• Airport: Faro Airport
• Time Difference: -7 hour
• Currency: Euros
• Best months to visit: May - Sep
• Well Known for: Good food & Cultural attractions
• Languages: Portuguese & English widely spoken
Discover Portugal
An all-inclusive stay to uncover all that Portugal has to offer
Fancy going back to the roots of the Iberian art de vivre? Staying in Portugal is the ideal place to do so. Dive into the Atlantic, with a fado tune in your ears and a quote from Fernando Pessoa in your mind.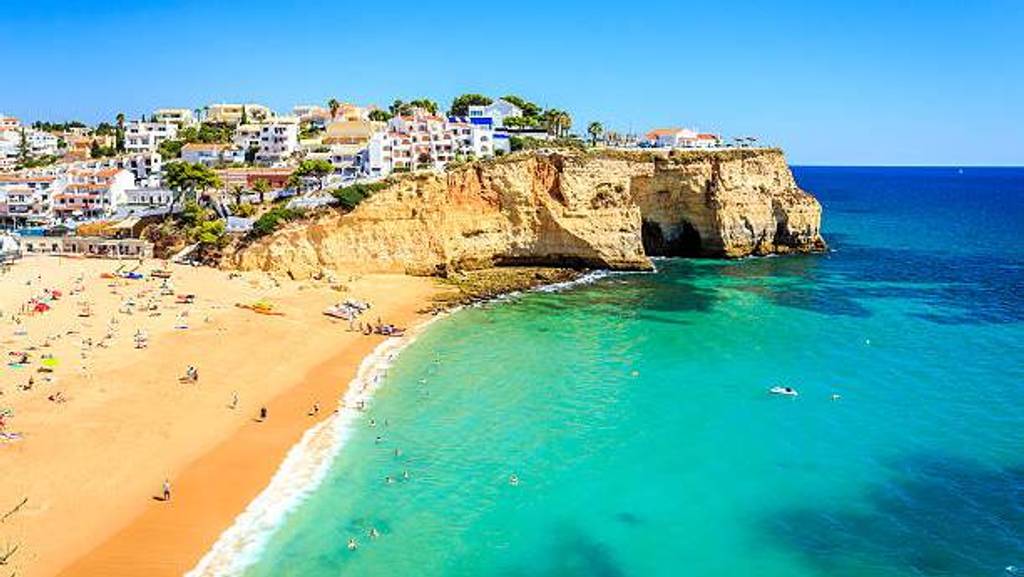 Portugal, a beautiful natural setting for your holiday
From one region to another, the Portuguese landscapes are distinguished by their diversity. Savour your all-inclusive stay in Portugal, where oceanic landscapes meet Mediterranean colours. In the north, head to Porto, where the impressive amphitheatres of the Douro Valley, a UNESCO World Heritage site, unfold before your eyes. Discover the south as you pass through its protected zones. The South-West Alentejano and Costa Vicentina Nature Park is the ideal setting for an excursion in the great outdoors. From there, travel the length of the shore to Carrapateira, a small, preserved village which has become a hotspot for surfers. The natural abundance in Portugal and the Algarve region makes it a favourite destination for golf fans who sing the praises of the Dem Pedro Golf green, just a few minutes from Club Med Da Balaïa resort.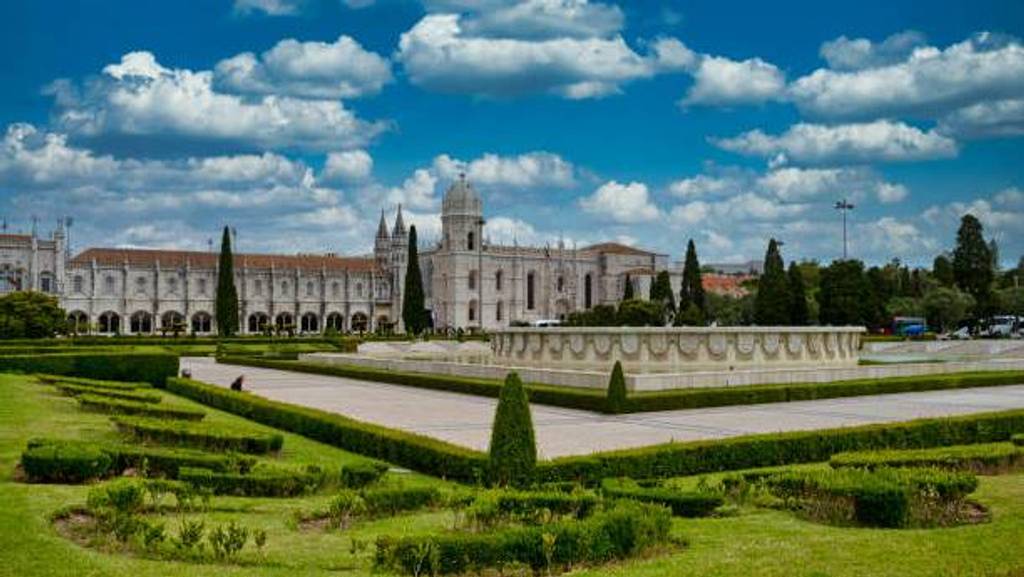 The Algarve isn't only known for its golf courses. The region, which enjoys a mild and sunny climate all year round (17°C average temperature in winter), also seduces its visitors with its cultural and natural heritage. Take a stroll through the back-country and the hidden picturesque villages, including Alcoutim on the banks of the Guadiana river. Further to the west, discover Lagos, a bustling seaside town. Continue your all-inclusive stay in Portugal and head for the Ria Formosa, a natural park which is unique in Europe, made up of lagoons and small beaches. Tranquility becomes a way of life…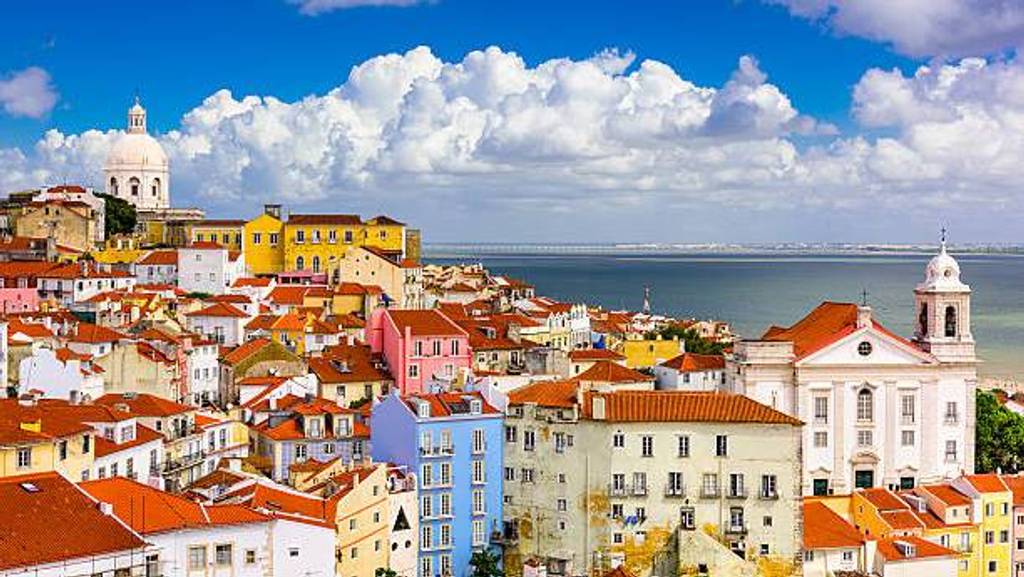 While a trip to Portugal has to include the countryside and beaches of the Algarve, your first priority should be the capital. From the Jerónimos Monastery, with its Manueline architectural style, to the tower of Belém, ready to face the waves, Lisbon is full of treasures. Grandiose and rooted in legends, these marvels will send the imaginations of children and adults alike into overdrive! And while Fado music has accompanied your trip so far, these Portuguese songs will soon turn into flamenco melodies as you arrive in the Andalusian city of Seville, just 2 hours from Club Med Da Balaïa resort.
You may also be interested in...