Discover our resort in Greece
Enjoy a luxury All-Inclusive Europe holiday with no hassle whatsoever when you travel with Club Med. The climate in Greece holiday destinations can vary hugely depending on when you choose to take your European break. Whilst the north can be very cold during winter, the south usually experiences much milder winters and extremely warm summers. July and August are the hottest months, with temperatures reaching between 30-35°C but is usually curbed by a strong northern wind called the "Meltemi" which sweeps the east coast during these hot summer months.
Journey back in time among the treasures of the Mediterranean
All inclusive holidays perfect for family breaks and wellness retreats
Cultural and gastronomical hotspot
Explore ancient Greek ruins
Visit picturesque coastal towns
Enjoy delicious Mediterranean cuisine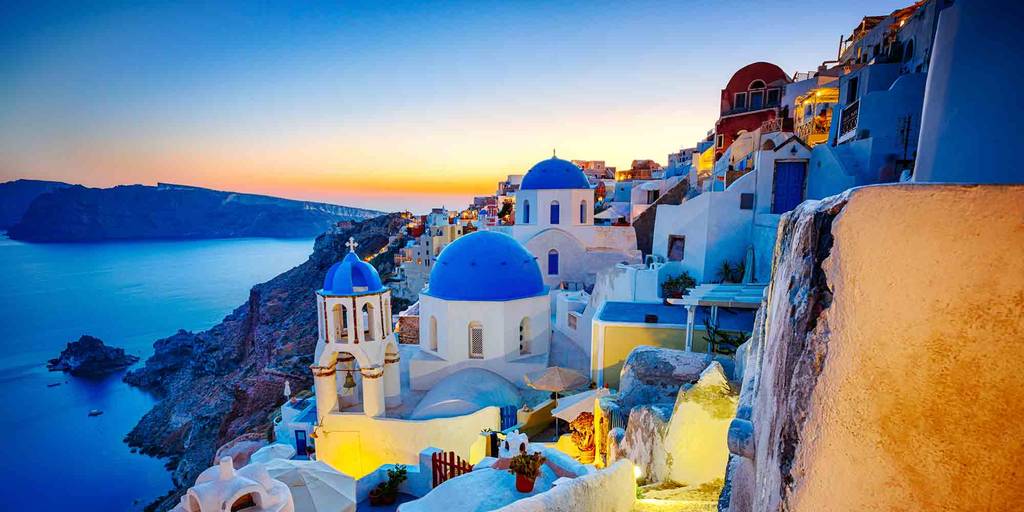 Towering hillsides and azure seas
From the picturesque blue roofs of Santorini to the magnificent ruins of Athens, Greece is ready to take your breath away. Perfect for family holidays with a difference, cultural adventures with your favourite people, or peaceful getaways by the sea, Greece is yours to explore island by island.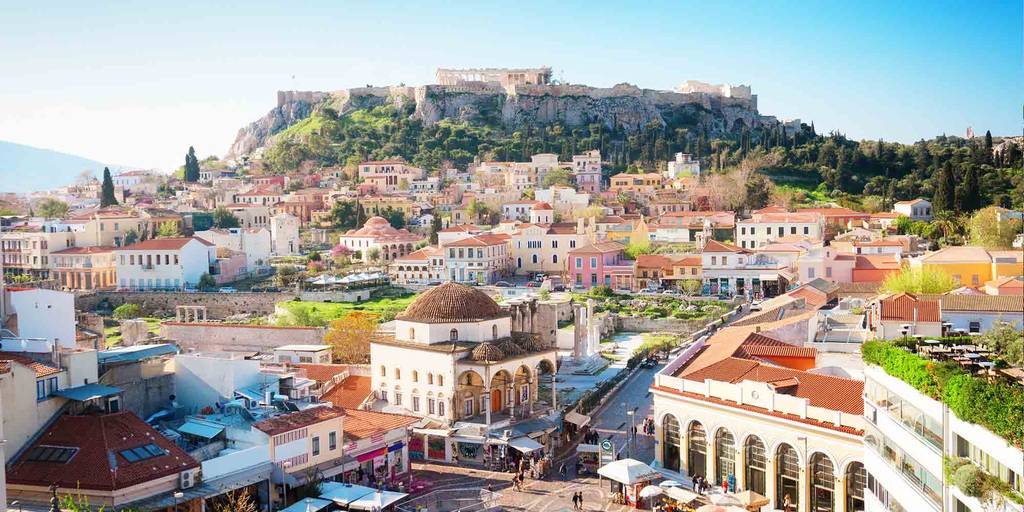 Home to some of the oldest and most important historical sites in the world, Greece is so much more than a holiday destination. Explore the ancient ruins of Athens and lose yourself in stories of gods, gorgons and Greek heroes for a family-friendly holiday back into the past and a history lesson the kids will love.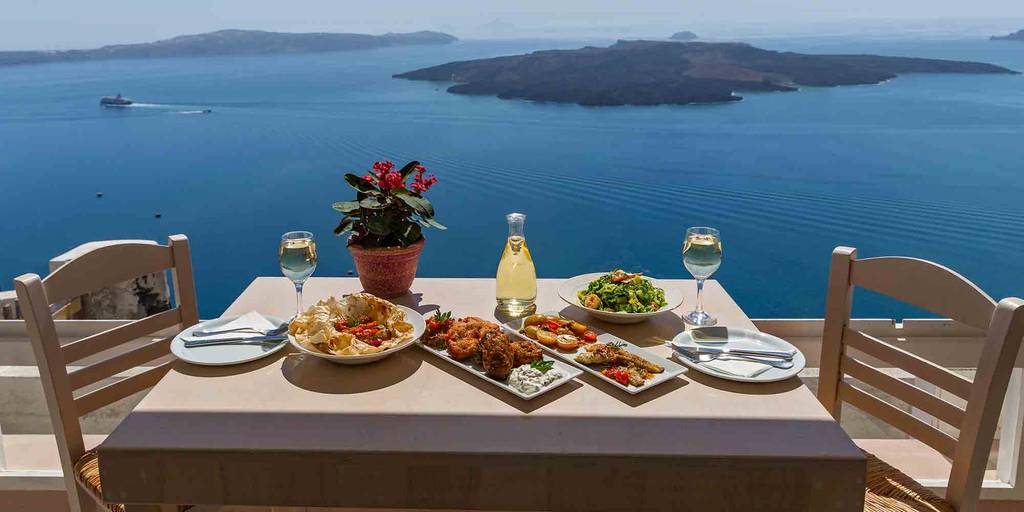 On top of its historical heritage, Greece has an impressive gastronomic pedigree. With its typically Mediterranean specialities – such as moussaka, taramasalata and souvlaki – it's a dream destination for foodies. Go for an all-inclusive resort on the coast and treat your kids to baklava while you savour sumptuous local olives, freshly-caught seafood and a chilled glass of ouzo next to the Mediterranean Sea.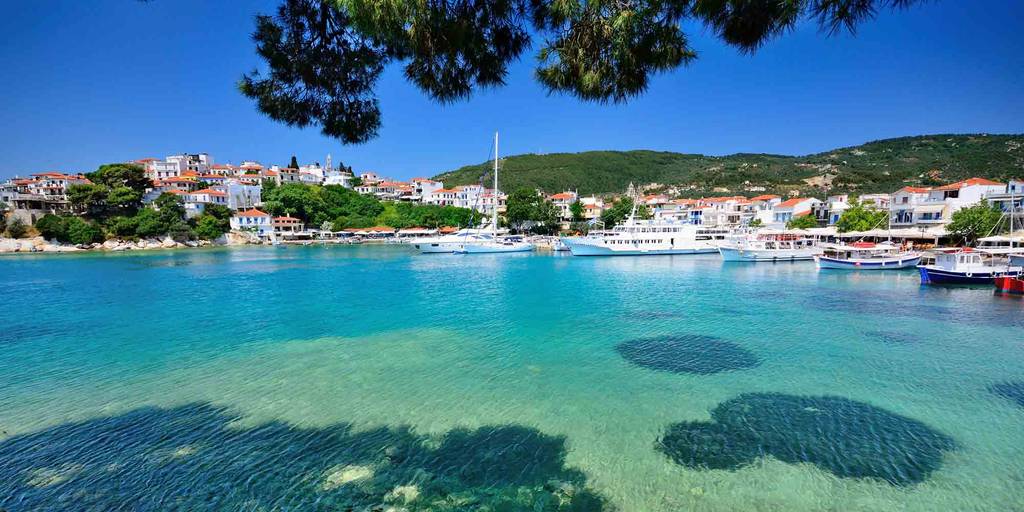 • Flying Time: 12 hours
• Time Difference: -5 hours
• Currency: Euros
• Best months to visit: May - Oct
• Well Known for: Beautiful islands and historic sites
• Languages: Modern Greek
Greek getaways: an all-inclusive journey back in time
Treat yourself to a Greek getaway, where history comes back to life and the striking colours of the Mediterranean are never far away.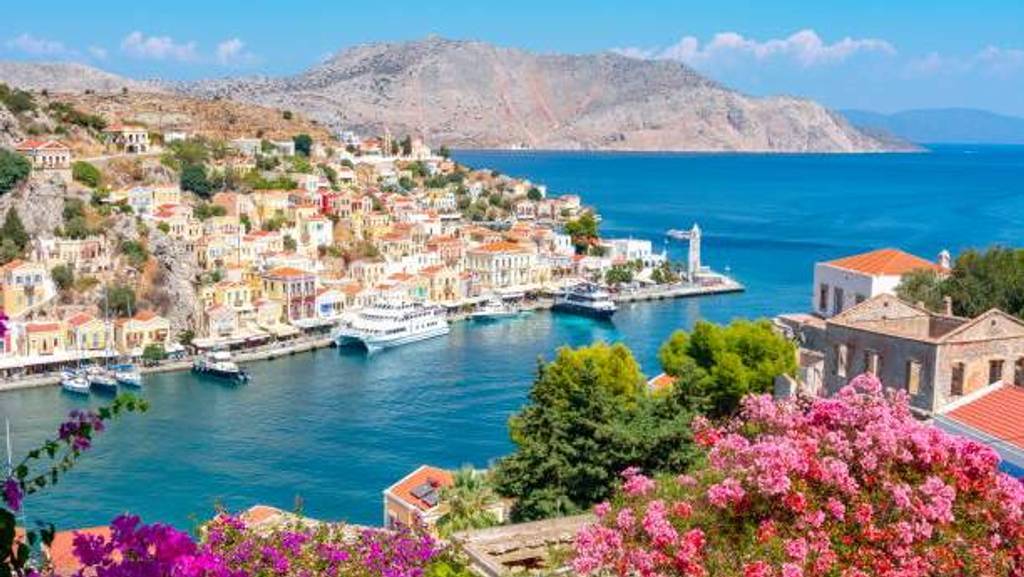 Stay in the land of your dreams with an all-inclusive Greek getaway
Inhale the enticing perfume of Greece's wild countryside as you head off to discover the Meteora Monastery from Club Med Gregolimano resort. Linking heaven and earth, this monument is perched on top of a spectacular rocky peak. Then head off for Athens and its Acropolis, the legendary hill where the Parthenon has stood for thousands of years. Aboard Club Med 2, sail off to the Cyclades and the countless azure tones of Mykonos and Santorini. Two icons of a Greek paradise for you to discover island by island, archaeological site by archaeological site, during your all-inclusive holiday.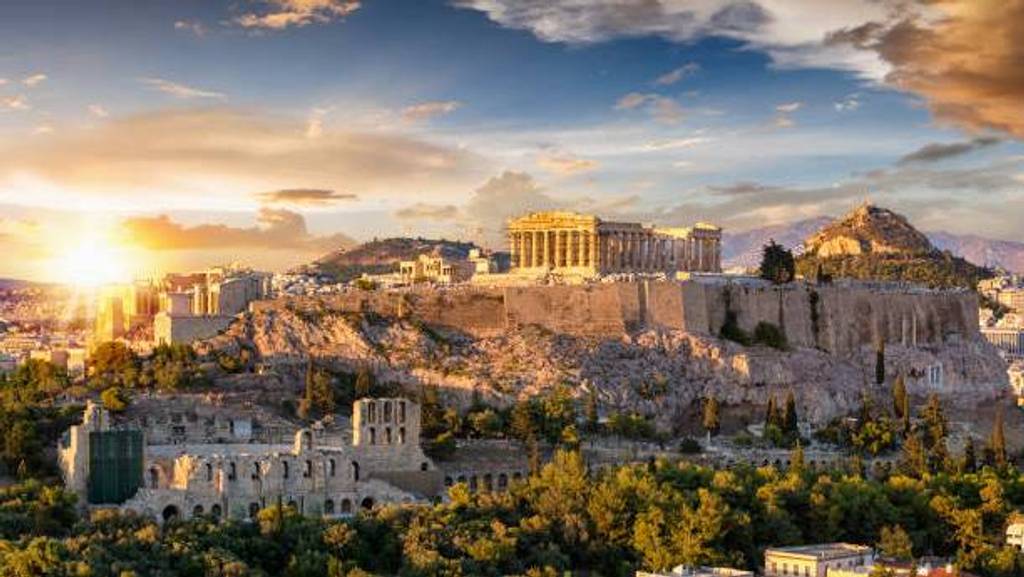 Travel back to the origins of the modern world
During your stay in Greece, get closer to history by visiting the Museum of Eretria in Evia. This seaside town houses a museum with a large collection of artefacts and ancient remains. Your all-inclusive Greek odyssey then takes you north, to Thessaloniki, Greece's second largest city. A young city, proud of its historical heritage. Discover the amazing curves of the church of Agios Pavlos, or visit the fascinating archaeological museum: the mosaics on display here will knock you off your feet.
Gourmet Greece: your all-inclusive holiday in the land of Dionysos
As well as its natural and historical heritage, Greece also has an impressive cultural and gastronomic heritage. With its typically Mediterranean specialties, it's a dream destination for gourmets and those who like to try new things. Make sure you take a glass of chilled ouzo, accompanied by a seafood platter, dakos or moussaka on the shores of Santorini, in the shade of an olive tree.
You may also be interested in...